Our Speakers
KWXC 88.9 FM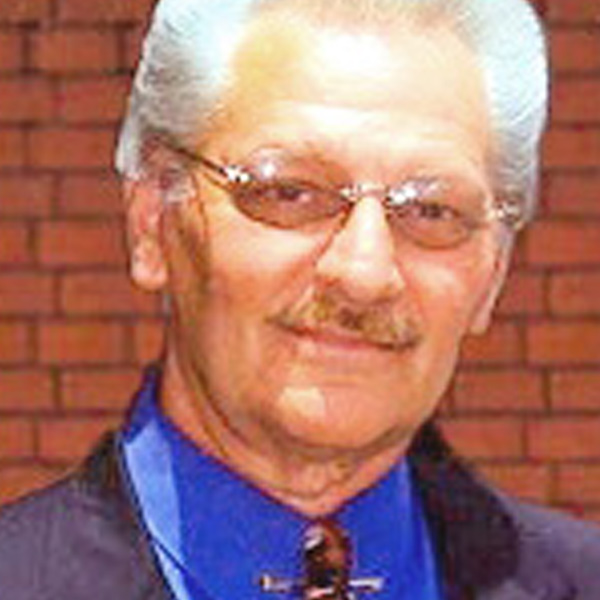 Norm Nelson
President of Compassion Ventures
Norm Nelson is President of Compassion Ventures, Inc. and host of Compassion Radio, a unique faith-based, boots-on-the-ground activist media ministry based in Lake Forest, California. The program is heard daily in most major markets across the United States, and in Latin America, Asia, and the Middle East. Its humanitarian projects have been carried out in 30 countries.
Norm's pioneering vision is to move beyond the traditionally passive "I talk, you listen" broadcasting formula, to involve listeners in responsible servant outreach to the neediest people in the toughest places on earth. In keeping with this vision, Compassion Radio has mobilized its partners to launch and support dozens of Compassion projects, including: restoring schools in Afghanistan; providing shelter and care for abandoned infants in South Africa; supporting "safe houses" for North Korean and Eritrean refugees; ministering to the victims of human trafficking in Cambodia; funding blindness-curing eye clinics in Ghana; and delivering emergency food and medical provisions in Iraq, Iran, Lebanon, Darfur, Pakistan, Sri Lanka, Gaza and the West Bank. The ministry has been instrumental in the founding and maintenance of three orphanages in Asia and Africa. New projects are presently being initiated in Nigeria, Sierra Leone and Cambodia.
Compassion Radio has also partnered with leading human rights organizations in the cause of religious freedom around the world. Norm, and his wife, Cher, keep listeners informed and involved through programs devoted to the issue, and they work to encourage and strengthen victims of religious persecution through travel to sites where such suffering occurs. Their advocacy has addressed situations in China, Eritrea, Iran, Myanmar, North Korea, Pakistan, Sudan and Vietnam.
Commenting on the adventurous front-line character of Compassion Radio, Dr. Luis Bush, International Director of A.D. 2000 and Beyond, called it "one of the most exciting and promising developments in ministry of the early 21st century!" Dr. Lloyd Ogilvie, former Chaplain to the United States Senate, has described the ministry as "power-packed!"
Nelson has been well prepared for such an activist ministry. He holds a B.A. from Westmont College, an M. Div. from San Francisco Theological Seminary, a Th. M. from Princeton Theological Seminary, and is completing doctoral studies in Religion, Diplomacy, and Conflict Resolution at the Graduate Theological Foundation. He has done graduate study in Islamics at Oxford University and holds post-graduate certificates in Human Rights and International Law from the International Institute of Human Rights in Strasbourg, France, and from American University in Washington, D.C. In 2005, he participated with political scientists, policy advisors, Foreign Service personnel and United Nations staff in the International Conflict Research Program at the University of Ulster in Northern Ireland.
Norm has a long history of involvement in compassion-oriented ministry. While in seminary at Princeton, he established an inner-city youth mission in Trenton, N.J. In the 1960's, he taught Religion and Social Ethics at Middlebury College in Vermont. In the 1970's he created a summer service program called Youth Experience in Service (Y.E.S.), which involved students in compassion projects in Honduras, Guatemala and Mexico. In later years he served on NGO disaster response teams that ministered to victims of hurricanes, floods, earthquakes and war in Central America, South America and Eastern Europe. In the summer of 2002, Norm and his wife, Cher, taught English at Balkh University in Mazar-i-Sharif, Afghanistan
He also served as a regional board member for such organizations as the American Red Cross, the Heifer Project, and Partners of the Americas. He is currently a trustee of several Christian human rights organizations, including Evangelicals for Middle East Understanding (EMEU), and a Board of Advisors member of service organizations in India and Egypt. He was recently named to the national Mission Network Task Force on Iraq of the Presbyterian Church USA.
On the journalistic front, Norm and Cher have traveled to over 150 countries, including in recent years such "hot spots" as Iraq, Iran, North Korea, Afghanistan, Sudan, Pakistan, Kosovo, Bosnia, Lebanon, Syria and Colombia. Together they record and broadcast informative on-site reports from locations of conflict and suffering. Examples include program series from Kosovo (during the war), Pakistan (in 2001), the Palestinian Territories (during the second Intifada), Afghanistan (in 2002) and Iraq (in February and April, 2003). Norm has also interviewed leaders of such diverse organizations as Hamas and the European Union, and government officials in such countries as Iraq and Sudan.