Our Speakers
KWXC 88.9 FM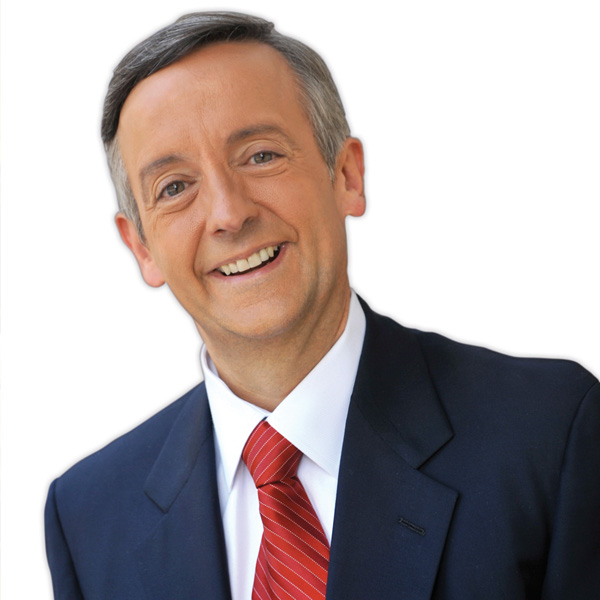 Robert Jeffress
Pastor
Dr. Robert Jeffress is Senior Pastor of the 12,000-member First Baptist Church, Dallas, Texas and a Fox News Contributor. He is also an adjunct professor at Dallas Theological Seminary. Dr. Jeffress has made more than 1500 guest appearances on various radio and television programs and regularly appears on major mainstream media outlets, such as Fox News Channel's "Fox and Friends," "The O'Reilly Factor" and "Cavuto on Business;" ABC's "Good Morning America;" CBS' "This Morning;" HBO's "Real Time with Bill Maher;" CNN's "Anderson Cooper 360" and MSNBC's "Hardball with Chris Matthews."
Dr. Jeffress hosts a daily radio program, Pathway to Victory, that is heard nationwide on over 764 stations in major markets such as Dallas-Fort Worth, New York City, Chicago, Los Angeles, Washington, D.C., Houston, and Seattle. His weekly television program can be seen on 1,200 television stations and cable systems throughout the nation and in 28 countries around the world, including China.
Dr. Jeffress is the author of 21 books including When Forgiveness Doesn't Make Sense, Perfect Ending: Why Your Eternal Future Matters Today, and his newest book released in February 2015, Countdown to the Apocalypse: Why ISIS and Ebola Are Only the Beginning.
Dr. Jeffress recently led the congregation in the completion of a $135 million re-creation of its downtown campus. The project is the largest in modern church history and serves as a "spiritual oasis" covering six blocks of downtown Dallas.
Dr. Jeffress graduated from Southwestern Theological Seminary with a D.Min., a Th.M. from Dallas Theological Seminary, and a B.S. degree from Baylor University. In May 2010, he was awarded a Doctor of Divinity degree from Dallas Baptist University. In June 2011, Dr. Jeffress received the Distinguished Alumnus of the Year award from Southwestern Baptist Theological Seminary.
Dr. Jeffress and his wife Amy have two daughters, Julia and Dorothy, and a son-in-law, Ryan Sadler.